Get insurance for your cat sitting business today.
Purchase & Manage Your Policy Online 24/7
Download Proof of Insurance at Checkout
Employee Dishonesty Coverage (Similar to Bonding)
Get Answers to Your Questions from Licensed Agents
Get Insurance Designed for Cat Sitters
Pet Care Insurance was designed to help pet care professionals like cat sitters get the coverage they need for their business at an affordable price and without an association fee. Cat sitter insurance from PCI starts at just $139 a year and includes $2 million in general liability coverage along with other coverages that are essential to pet sitters.
It is easy to purchase your pet care insurance policy online, and your coverage can be effective immediately as soon as you have completed your online purchase.
Set up a reminder for the day you want to purchase insurance
Cat Sitting Insurance Coverage Details
If you're looking for cat sitting insurance, you've come to the right place.
Pet Care Insurance provides customized pet sitter insurance through "A" rated carriers.
The most your policy will pay in a 12 month policy period for bodily injury and property damage claims that you become legally obligated to pay due to your business services.
Each Occurrence
Aggregate Limit
The maximum amount your policy will pay in a 12-month period for bodily injury and property damage claims that result from the products you use to perform your services.
The amount that your policy will pay for claims arising out of one or more of the following offenses:
False arrest, detention or imprisonment
Malicious prosecution
Wrongful eviction or wrongful entry
Oral or written publications that slander or libel a person or organization
Oral or written publication or material that violates a person's right of privacy
The use of another's advertising idea in your advertisement
The maximum your policy will pay for a bodily injury or property damage claim that you become legally obligated to pay due to your business services.
Applies to damage by fire to premises rented to the insured; also applies to damage regardless of cause to premises (including contents) occupied by the insured for 7 days or less.
A general liability coverage that reimburses others, without regard to the insured's liability, for medical or funeral expenses incurred by such persons as a result of bodily injury or death sustained by accident under the conditions specified in the policy.
This provides your pet business with coverage in the event that you are legally liable for injuries or damages sustained by an animal in your care, custody, or control.
Each Occurrence
Aggregate Limit
This provides coverage for medical expenses—regardless of who is at fault—for a client's pet in your care, custody, or control.
Each Occurrence
Aggregate Limit
Deductible
If you were to lose the keys to a client's residence, this coverage could help you manage the cost of installing new locks or having the building rekeyed.
Each Occurrence
Aggregate Limit
* Please note these are brief definitions of coverage. Your policy may be more restrictive in its language. Refer to the actual policy for a complete description of coverages and exclusions.
Cat Sitting Insurance FAQ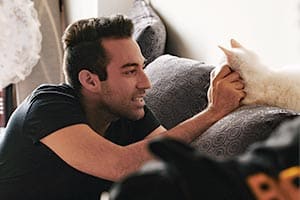 Why Do Cat Sitters Need Insurance?
Most business owners need liability insurance to protect themselves in case they are found liable for harm that comes to a client or to another third party. Protection against liability is particularly essential for pet care professionals because they often work in a client's home, and they work with animals that are incredibly unpredictable.

If damage were caused to the client's property or to the client's pet while they were in your care, you could be held liable, and the costs could be crippling to your business. That is where your pet care insurance policy would come in.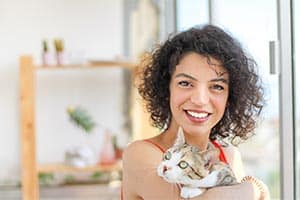 What if I Need to Add an Additional Insured or Additional Coverage?
You can add an additional insured to your policy at any time through your online account. For a one time fee of $10, you can as many additional insureds to your policy as you need at any time.

Additional coverages like employee dishonesty coverage or broadened property damage will be available to add when you purchase your pet care insurance policy.
What if I Have Further Questions?
One of the best features of PCI is that we have licensed insurance agents dedicated to answering questions about our policy via phone or email anytime during business hours, so if you have a question for our insurance professionals, do not hesitate to contact us.
Why Go With Pet Care Insurance?
Pet sitter liability insurance gives you the financial protection you need in case of an accident.
Even if you are as careful as possible, there is always a chance that something can go wrong.
Consider what would happen if:
An animal under your supervision goes missing.
Consider what would happen if:
An animal dies due to your negligence.
Consider what would happen if:
An animal is injured while you are watching them.
We know there are risks associated with your line of work and have created policies that give you financial safeguards in case something goes wrong.
We are committed to you. With a trusted carrier, a team that has proven experience and leadership in the insurance industry, and customer service representatives that are knowledgeable and friendly, we are the best choice for your liability coverage needs.
Besides cat sitters, Pet Care Insurance also responds to many other professionals in the pet service industry, some of whom include:
Cat Sitter Related Articles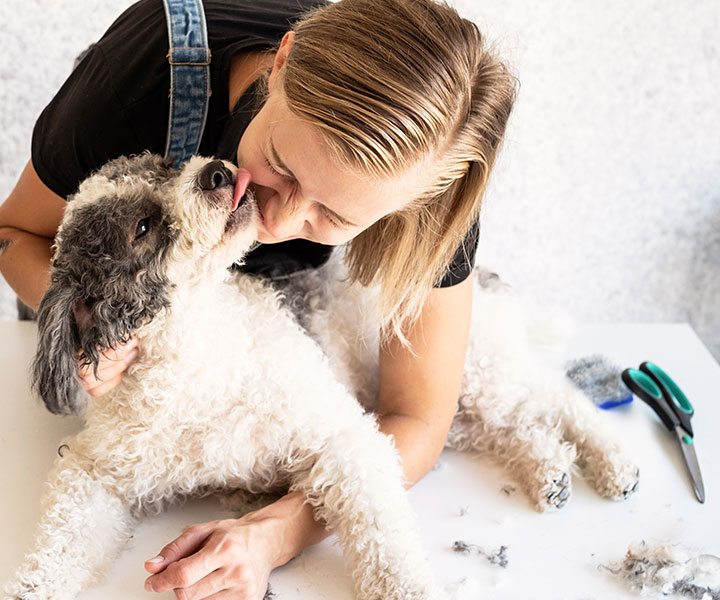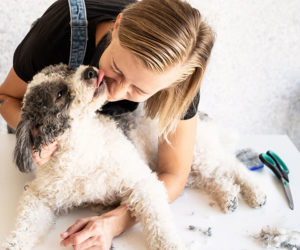 Sharpen your knowledge of professional dog grooming tools of the trade! Learn how to stock your dog grooming station with the right supplies.
Having a pet in a pest control free apartment comes
Is dog training your passion? We'll share with you how you can turn your passion into a successful career with these tips from PCI. Learn more!