Insurance
for Pooper Scoopers & Pet Waste Services
Dog training is rewarding, but it's not without risks. Buy a policy today!
Purchase & Manage Your Policy Online 24/7
Download Proof of Insurance at Checkout
Employee Dishonesty Coverage (Similar to Bonding)
Get Answers to Your Questions from Licensed Agents
Protect Your Business with Pooper Scooper Insurance
Today, many pet parents are too busy to pick up their animal's waste. Some simply just wish they didn't have to do it. By providing your professional pet and dog waste services, you're helping both the pets and their families stay healthy.
Most of the clients you will serve as a pooper scooper probably live in a single-family home, which can create a higher potential for a variety of liability concerns. In order to navigate these and protect your business, it's important that you purchase insurance coverage tailored specifically for your industry so that you can know your business is well-protected.
Additionally, the other coverages that make up our pet waste services insurance policy will also protect your finances from a variety of potential liability hazards. We also cover different types of pet care services; if you ever choose to expand your services beyond poop scooping, you may be still be eligible for the simple convenience of an updated Pet Care Insurance (PCI) policy.
For insurance that meets the needs of your pooper scooper business, you can count on PCI.
Set up a reminder for the day you want to purchase insurance
POOPER SCOOPER INSURANCE FOR YOUR BUSINESS'S NEEDS
The coverages from PCI have coverages and limits tailored to your circumstances.
At Pet Care Insurance, we provide policies backed by "A" rated insurance carriers that are customized to the pooper scooper industry.
The most your policy will pay in a 12 month policy period for bodily injury and property damage claims that you become legally obligated to pay due to your business services.
Each Occurrence
Aggregate Limit
The maximum amount your policy will pay in a 12-month period for bodily injury and property damage claims that result from the products you use to perform your services.
The amount that your policy will pay for claims arising out of one or more of the following offenses:
False arrest, detention or imprisonment
Malicious prosecution
Wrongful eviction or wrongful entry
Oral or written publications that slander or libel a person or organization
Oral or written publication or material that violates a person's right of privacy
The use of another's advertising idea in your advertisement
The maximum your policy will pay for a bodily injury or property damage claim that you become legally obligated to pay due to your business services.
Applies to damage by fire to premises rented to the insured; also applies to damage regardless of cause to premises (including contents) occupied by the insured for 7 days or less.
A general liability coverage that reimburses others, without regard to the insured's liability, for medical or funeral expenses incurred by such persons as a result of bodily injury or death sustained by accident under the conditions specified in the policy.
This provides your pet business with coverage in the event that you are legally liable for injuries or damages sustained by an animal in your care, custody, or control.
Each Occurrence
Aggregate Limit
This provides coverage for medical expenses—regardless of who is at fault—for a client's pet in your care, custody, or control.
Each Occurrence
Aggregate Limit
Deductible
If you were to lose the keys to a client's residence, this coverage could help you manage the cost of installing new locks or having the building rekeyed.
Each Occurrence
Aggregate Limit
* Please note these are brief definitions of coverage. Your policy may be more restrictive in its language. Refer to the actual policy for a complete description of coverages and exclusions.
Pooper Scoopers Insurance FAQ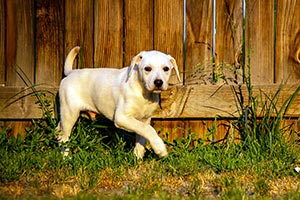 How Much Is Liability Insurance for Pooper Scoopers?
Pooper Scooper Insurance, which includes both general liability starts at $139 per year. However, there are additional options that you may add to your policy for an additional premium. For example, one of these options is employee dishonesty coverage—a coverage similar to bonding. You can also purchase animal bailee insurance at an additional cost.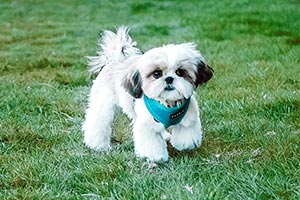 What is Liability Insurance for Pooper Scoopers?
Pooper Scooper Insurance covers claims related to the day-to-day operations of your pooper scooper business. As a trained professional, you do your best to keep your furry clients safe and the areas you service. However, you are at risk of accidents each time you're with a client or working in a new location. Protect your business and join the others who love their Insurance Canopy coverage.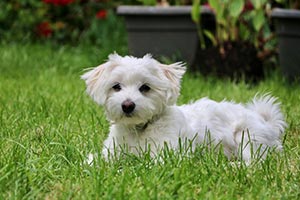 Why Do You Need Pooper Scooper Insurance?
Your clients appreciate the training that you have been through to become a waste removal expert, because that means they don't have to do the dirty work. Although it may not seem like you face risks every day as a pooper scooper, there is always the chance of an unplanned incident taking place. Purchasing an insurance policy to protect your business will make sure you are prepared when the unexpected happens.

Whether you're walking a dog in the park or just taking it to the front yard for some fresh air, you face risks as a pooper scooper. A common claim is the insured leaving the door or gate open and an animal escapes and gets injured or lost. You could also be held liable for property damage, like using a chemical treatment or insect killer that ruins someone's lawn, or causes the owner or their animal to get sick, breaking a sprinkler head. Whatever the case, you'll be grateful that you have insurance for when those accidents happen.
Why Should You Choose Pet Care Insurance?
Don't Let an Accident Toss Your Finances into the Trash
We know you love animals. But when you're providing services like poop scooping, you never know what might happen. PCI helps make sure your business is protected from these liability risks.
Consider what would happen if:
A dog gets loose and injured when you enter the client's yard.
Consider what would happen if:
You knock over your client's furniture when leaving their home.
Consider what would happen if:
You damage your client's prize rose bushes while scooping poop.
As an independent pooper scooper, we know your business is important. We want to help make sure you are protected from liability accidents if anything were to go wrong.
We provide you competitive coverages, limits, and premiums through a trusted carrier. In addition, our team has served as leaders in the insurance industry, so you can trust their expertise and experience. PCI wants to be the resource you can rely on to support your pet care business in regards to your liability coverage needs.
Besides poop scooping, Pet Care Insurance also responds to many other professionals in the pet service industry, some of whom include:
Pooper Scooper Related Articles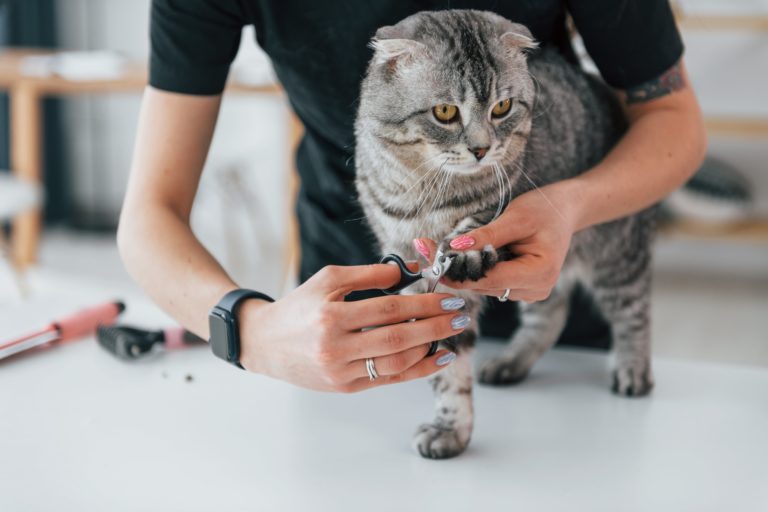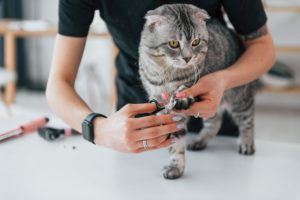 When you are searching for animal care insurance most business
Picking up dog waste is not high on anyone's list
People love their pets and want to care for them