The truth is that it doesn't matter if you are a pet sitter, pet groomer, or pet trainer, everyday that you go to work you and your business undertake a certain amount of risk. Here are four ways that risk, without a pet business insurance policy, could make your business suffer, or even go under.
1) A Pet Is Hurt on Your Watch
Regardless of your experience or how careful you try to be, sometimes pets get injured or need medical attention. In some cases you might be held legally responsible for a pet's injuries. However, even if it wasn't anyone's fault and you still take an injured pet to receive medical attention, you might get stuck with the bill.
If a pet needs medical attention and you don't have pet business insurance, you and your business will have to pay the entire cost out of pocket. In some cases, that can cost thousands of dollars. Are you prepared to handle the financial burden due to a pet's injuries without insurance?
2) Your Employee Is Dishonest
You would like to think you can trust those you employ to help you, but sometimes even the best employee can disappoint you. This not only true of employees, but also independent contractors and anyone else who may help with your business.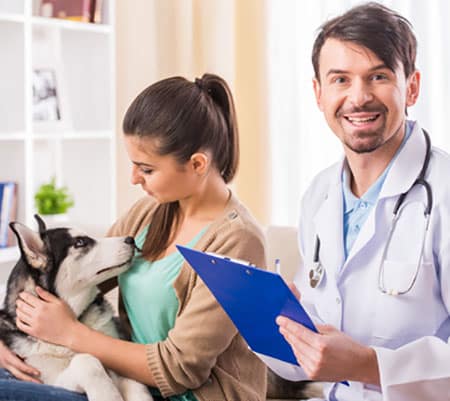 No pet business owner wants to get a phone call from a client who is blaming an employee for a lost mp3 player, laptop, wallet, or other item. Can you imagine how much worse that call is going to be when you know you have to pay the cost 100% out of pocket because you don't have pet business insurance.
3) A Person Is Injured on Property You Own Or Rent
Just because you are in the business of taking care of pets, doesn't mean you can't be held responsible if someone is injured on property you own or rent. What would happen if someone were to sustain an injury because they fell or got hurt while at your business?
Are you and your business prepared to cover the financial cost of a lawsuit, medical bills, and other expenses? Without pet business insurance policy, this huge expense might be your's and your's alone to pay.
4) You Lost a Client's Keys
Have you ever lost your own keys? It was probably a little inconvenient and caused you a bit of a headache, right? Well, losing a client's keys can turnout to be a never-ending nightmare. It might have been an accident, but the problem is that no one knows who has the keys now, or if that person might try to break into your client's home.
Lost keys often result in a client's entire house being either rekeyed or all the locks being replaced. The cost to rekey or replace the locks on someone's home often costs several thousand dollars. Without pet business insurance, the cost of lost keys might just be enough to sink your business.
Pet Business Insurance
The good news is that a quality insurance policy that protects your pet businesses is easy to get. Pet Care Insurance (PCI) has a policy that is tailored to the specific needs of your pet care business. To learn more or a buy a pet care insurance policy, click here.