If you're like most people, insurance isn't a part of your everyday life. Sure, you probably have it for your home, health, and car, but each policy is different and comes with new jargon that you may have questions about.
Pet Care Insurance (PCI) works hard to make sure that each of your questions about our insurance gets an answer. Here are five of our most-asked questions and their answers.
1) Does PCI Offer Bonding?
The short answer is that PCI does not offer bonding, but we do offer an employee dishonesty coverage that provides similar protection. Often when a business purchases a bond, it is doing it to protect itself against liability costs from the dishonest and fraudulent actions of an employee.
One of the big differences between a bond and PCI employee dishonesty coverage is that employee dishonesty coverage can be added to your policy without the need for a separate transaction. Additional ways bonds can differ from our insurance coverage is that bonds often:
Check your credit during the application process
Won't pay on claims unless there is a conviction
Require reimbursement after claim is paid
2) How Does Pooper Scooper Coverage Work?
Many dog walkers and pet sitters do pooper scooping in addition to the other services they provide. If you purchase a PCI policy, you don't have to worry about buying separate coverage for your pooper scooper operations. In fact, this coverage is included in the base policy without any additional cost to you.
If you work primarily as a pooper scooper, you can also purchase insurance coverage from PCI. You won't need to expand your business operations to include pet sitting or dog walking to qualify for this coverage. However, to qualify for PCI pooper scooper coverage, you cannot do landscaping as part of your business.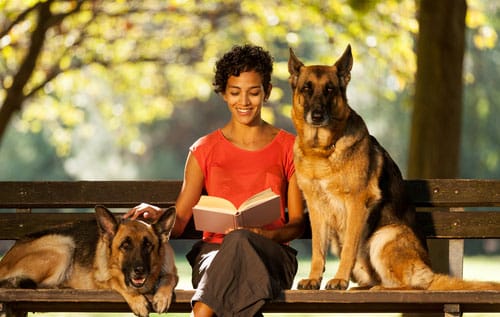 3) Do I Need to Add My Residence as a Business Location?
Pet sitting is a job that can take you to many different locations around town. This may have you wondering when you would need to add a pet sitting location to your insurance coverage. If your pet sitting takes place somewhere other than your client's home, you need to add that location to your insurance.
This means that if you pet sit any animals in your personal residence, you need to add your residence as a location on your insurance. However, it also means that if you rent, lease, or own a facility for pet sitting, you will also need to add that location to your policy.
4) Is Family a Member Covered If They Cover for Me?
When you are sick or otherwise unable to work, you might turn to a spouse or even your children to help keep your business running. When you purchase a policy through PCI, you don't have to worry about liability coverage for your spouse or for your child if they under 18 years old, so long as they are directly conducting work for your pet care business.
If you have anyone else who helps you take care of pets, whether they are a friend, neighbor, employee, contractor, or other associate, they need to be added separately to your PCI policy. Adding an employee or independent contractor on your insurance policy is easy and can be done online. Once they are added to your policy, they are only covered so long as they are directly working for your business.
5) What Do I Do If I Have a Claim?
If you have a claim that needs to be filed against your PCI policy, you'll want to contact PCI right away. The best way to do this is to email our customer service representatives at claims@veracityins.com. In this email, make sure to include a letter that contains all the details of the incident. After your email is received, you will be sent a claim form to fill out, which you will then need to complete and return.
It's also important to remember that claims take time to investigate and process, but if you have any questions during that time, feel free to contact our office at 844-520-6990. You can also contact the claims adjuster once you know who is assigned to your case.