Advertising is essential for any business. It's a great way to gain new customers and create brand awareness. However, you can't just make an ad and throw it out there on the Internet. Creating advertisements requires some research and strategy so that you can get a solid return on your investment.
Why Advertise Your Pet Care Business?
You may be asking, "Why do businesses advertise?" We'll walk you through the benefits of advertising and why it's essential for your pet care business.
Get More Traffic to Your Business
Simply put, advertising leads to more traffic to your business which means more customers for you. You have to start somewhere to get the word out about your business, and when introducing your new business, you will need to start with advertising.
Educating the public about the services you provide helps them familiarize themselves with your business and gets them excited about what you're offering. If you take the time and effort to effectively advertise and take a new spin, you can stand out from your competitors and get more traffic to your business profiles and accounts.
Display Professionalism
When people see that you have put your time, effort, and resources into advertising, they will see that your business is professional. With your advertising efforts, you can show your customers—present and potential—that your business is serious about the services you provide. This helps enhance your brand image and reputation.
You wouldn't want to be known as a sloppy pet care business that doesn't invest in its own brand. If you don't have the skills to advertise your business on your own, there are small advertising agencies that can help you get started.
Reach New Customers
Because of several different ways of advertising your business that exist, you can reach hundreds, if not thousands, of potential customers every week.
In a previous blog, we talk about social media marketing on various platforms to cover all of the basics. Social media helps you reach new customers all over, not just where your business is located. With the array of platforms, you can reach new audiences to get new customers for your business, whether that be pet sitting, dog walking, or pet groomers.
The importance of advertising in business is easily explained, now you just have to execute it. We recommend spending some time figuring out which techniques work well for you. It's important to experiment and see what happens so you can continue forward with what works best for you.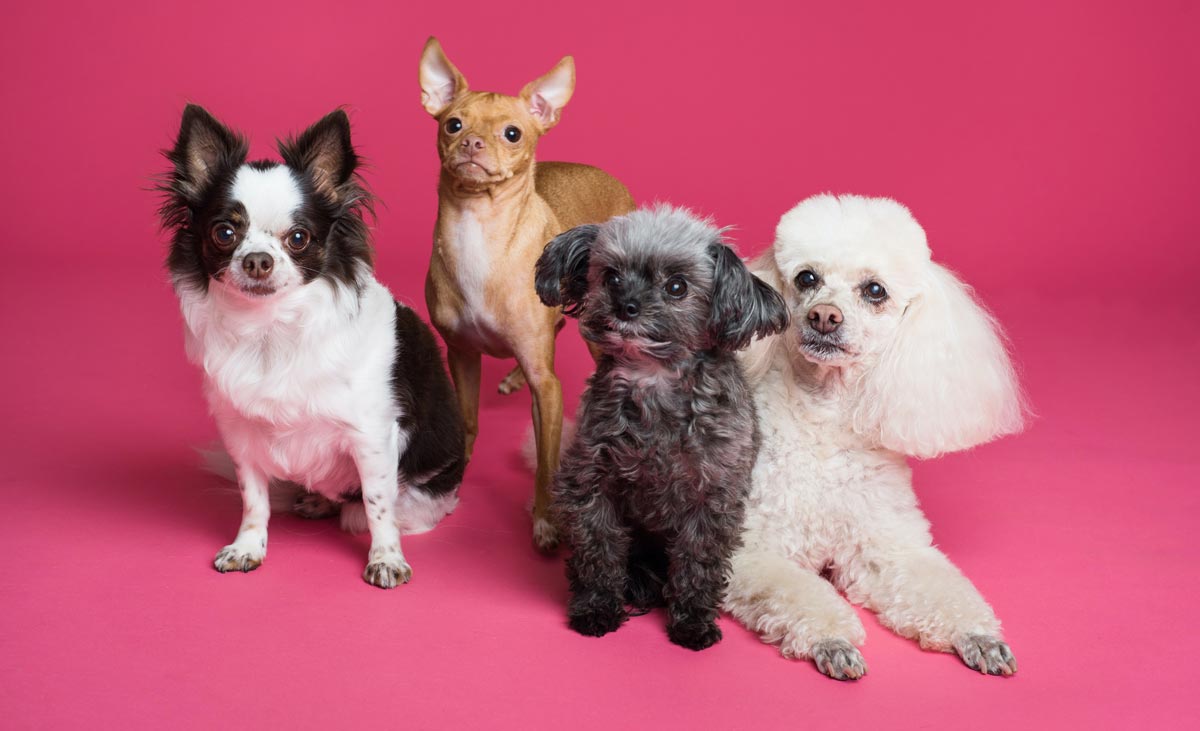 How to Advertise Your Pet Care Business
Now that you know why it's important to advertise your business, we'll give you suggestions on how to advertise your pet care business. Today we'll talk about some resources and tools that you can use to effectively advertise your business. Keep in mind that you don't need a giant budget to advertise. We've listed a few cost-effective ways to get the word out below.
Use Word-of-mouth
"How can I advertise my business for free?" Well, you can start with word-of-mouth. This basically means that you talk to everyone you know about your new pet care business. You can reach out to family and friends to see if they or someone they know is in need of a pet sitter, a dog walker, or a pet boarder. You don't have to be a professional networker to do this. Simply ask your connections if they need any pet care services. You can also use your personal social media accounts, like Facebook and Instagram, to create a simple post to share it with your friends and family.
Create Flyers
Using the free online software Canva, you can design and create your own flyers. Canva is an easy-to-use and completely free graphic design tool. You can customize your flyers so that they match your business' brand and feel. Canva makes the process very simple and is a great resource for business owners.
With permission from store owners and the like, you can post flyers about your pet services at coffee shops, grocery stores, local businesses, gyms, veterinarian offices, and hospital break rooms. Make sure you take advantage of this simple, affordable tool to advertise your pet care business in a creative way with eye-catching designs.
Design Car Decals
Car decals are a great way to promote your business with minimal effort. You can design your own decal or work with a graphic designer, so that you can design a visually appealing logo and print it as a sticker so that you can put it on your car. VistaPrint offers affordable car decal options that you can take a look at.
You can also include your phone number so that while you're driving around, those that are interested can write down your number and give you a call. By using your car, you could be exposing your business to hundreds of people a day, making it a great way to promote your business locally.
Strategize With Social Media
Using social media is one of the best ways to advertise your business. Select a platform that you'd like to use, based on the services you provide and your desired outcomes, and make a content calendar. Create posts in advance so that you always have something to post. Take advantage of social media analytics to see which posts perform the best and tailor them to your audiences.
For example, if you're a pet breeder, you can show photos of your furry friends! Dog walkers and pet sitters can use Tik Tok to share videos while they're with their pets. Dog groomers can show before and after photos of their clients. Get creative with your social media content!
You can also join Facebook groups to let people in your area know about the pet care services that you provide. This is great because it's free to post and doesn't take much time. Social media can help boost your business and increase your online presence.
Hand Out Business Cards
Business cards may seem a bit outdated, but they are still prevalent in today's business world. Having your business name, services, and contact information on a small card that you can carry and hand out anywhere can really help your business. It is an effective and quick way to hand out your information, gives a personal touch, and shows that you're professional. There are several businesses that print business cards, like Office Depot. Select a design that reflects your business and its services.
Start Advertising
You know the why and how, and now is the time to take action. By spreading the word about your business, creating flyers, designing car decals, using social media, and handing out business cards, you can advertise your small business effectively. Make sure that your advertising is professional and clean, so that your potential customers will take you seriously. If you have any other suggestions, feel free to drop them in the comments section below!
Free e-book
Pet Sitter & Dog Walker Business Guide