From finding clients and scheduling to accounting and understanding each pet, there are a lot of tasks that go into making any pet sitting business successful. One task that is often overlooked is buying a quality
pet sitting insurance policy
. At Pet Care Insurance (PCI) we understand that finding a good pet sitting insurance policy can be difficult. That's why we've made a custom policy just for pet sitters.
It's About Your Business
Some insurance companies are more concerned with their bottom line and less concerned about your business. For example, if you're looking for pet sitting insurance, why would you want to buy a policy that is made for a dog trainer? You wouldn't, but some companies would like you to. PCI does insurance differently, each policy can be customized with coverages and endorsements that meet the specific needs of your business regardless of whether you're a pet sitter, dog trainer, or pet groomer. So, if you're a pet sitter who is looking for insurance, visit PCI's pet sitting page by
clicking here
.
It's About You
Much like your business, a good insurance policy will work with you, not against you. As a pet sitter, you've probably thought that if you were sick it would be OK to have a family member cover your pet sitting for the day. However, some policies don't cover family members who aren't official employees. At PCI, our pet sitting insurance will also include your spouse and your children who are under 18 as long as they are doing work directly for your business. The best part is that this coverage is included in the base price of your policy.
It's About Pets
As a pet sitter, one of the major reasons you even considered buy pet sitting insurance is to help protect the pets in your care, custody, or control. While there are many companies who will offer you this coverage, they often do it only at an additional premium.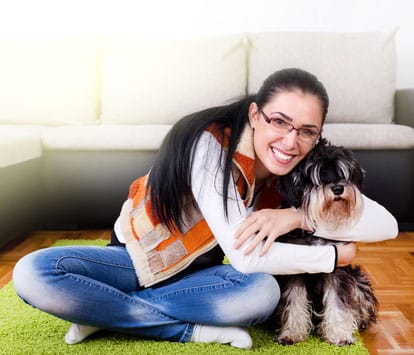 A pet sitting policy through PCI offers animal bailee coverage with $5,000 per occurrence and $10,000 aggregate limit in its base policy with no additional charge. This coverage will help cover the cost of medical care for injuries to pets for which you are at fault and become legally responsible for. However, if an animal in your care, custody, or control is injured and no one is at fault, then the PCI vet reimbursement program that is included in your base policy can help cover your expenses with $1,000 per occurrence up to a $5,000 aggregate limit.
It's About Your Client
Finally, as a pet sitter you would be out of job if people weren't concerned enough about their pets to make sure someone was there to take care of them when they could not. Of course you do everything you can to meet the needs of your clients, care for their pets, and for their property while you are on the premises, but sometimes things just go wrong. For example, you might lose a client's keys. Losing a client's keys can be a real headache for a pet sitter. However, PCI knows that you are frequently in and out of your clients' homes. This is why your petting sitting insurance policy also offers you $2,000 per occurrence and $2,000 aggregate lost key coverage to help you pay for rekeying or changing the locks on a client's home.
It's About Peace of Mind
A quality pet sitting insurance program will give you peace of mind. PCI's policies are designed to meet the specific needs of your pet business and give you reassurance that your business and clients are protected. If you're ready to buy an insurance policy that is customized to pet sitters,
click here
.